Virginia Jourdan
Virginia Jourdan is an award-winning artist who enjoyed art even as a child and continued pursuing her passion and developing her talents through college. She attended the University of Washington where she honed her skills in painting, then went on to the Academy of Art University in San Francisco where she received her BFA in Illustration. She moved to New York and worked as a freelance Illustrator for commercial jobs before returning to the Bay Area where she began focusing on fine art, which allowed her more creative freedom. While living in New York she was a member of an art collective called Art Against Apartheid. Studying abroad, attending painting workshops in Italy and China helped her develop her painting skills. Her artwork has been featured at exhibitions across the country, including several commissioned works. Jourdan illustrated her first children's book, Granny, Who is God?
Website: www.virginiajourdan.com Instagram: @virginiajourdanfineart Facebook: @VirginiaNiaJourda Twitter: @NiaJourdan
Sandy Sohcot
Director and originator of The World As It Could Be Human Rights Education Program. Sandy holds a California Lifetime Teaching Credential. In July 2001, Sandy became Executive Director of the Rex Foundation and served as in that capacity through 2013, to help renew the Foundation in the absence of direct Grateful Dead concert funding. In 2006, as part of her work, Sandy developed The World As It Could Be initiative to raise awareness about the human rights framework. The initial work evolved to become a full program with curriculum that includes the creative arts as a vital part of teaching about the Universal Declaration of Human Rights. Since January 2014, Sandy has been Director of TWAICB, now a program of the Alameda County Deputy Sheriffs' Activities League (DSAL). Sandy has been active in the small business and women's communities of San Francisco. She co-founded the Women's Leadership Alliance, and is past president of the San Francisco Bay Area Chapter of the National Association of Women Business Owners. In July 1999, the San Francisco Commission on the Status of Women honored Sandy with their Women Who Make a Difference Award. Sandy served as a Commissioner on the San Francisco Human Rights Commission 2004–2008.
Ellen Sebastian Chang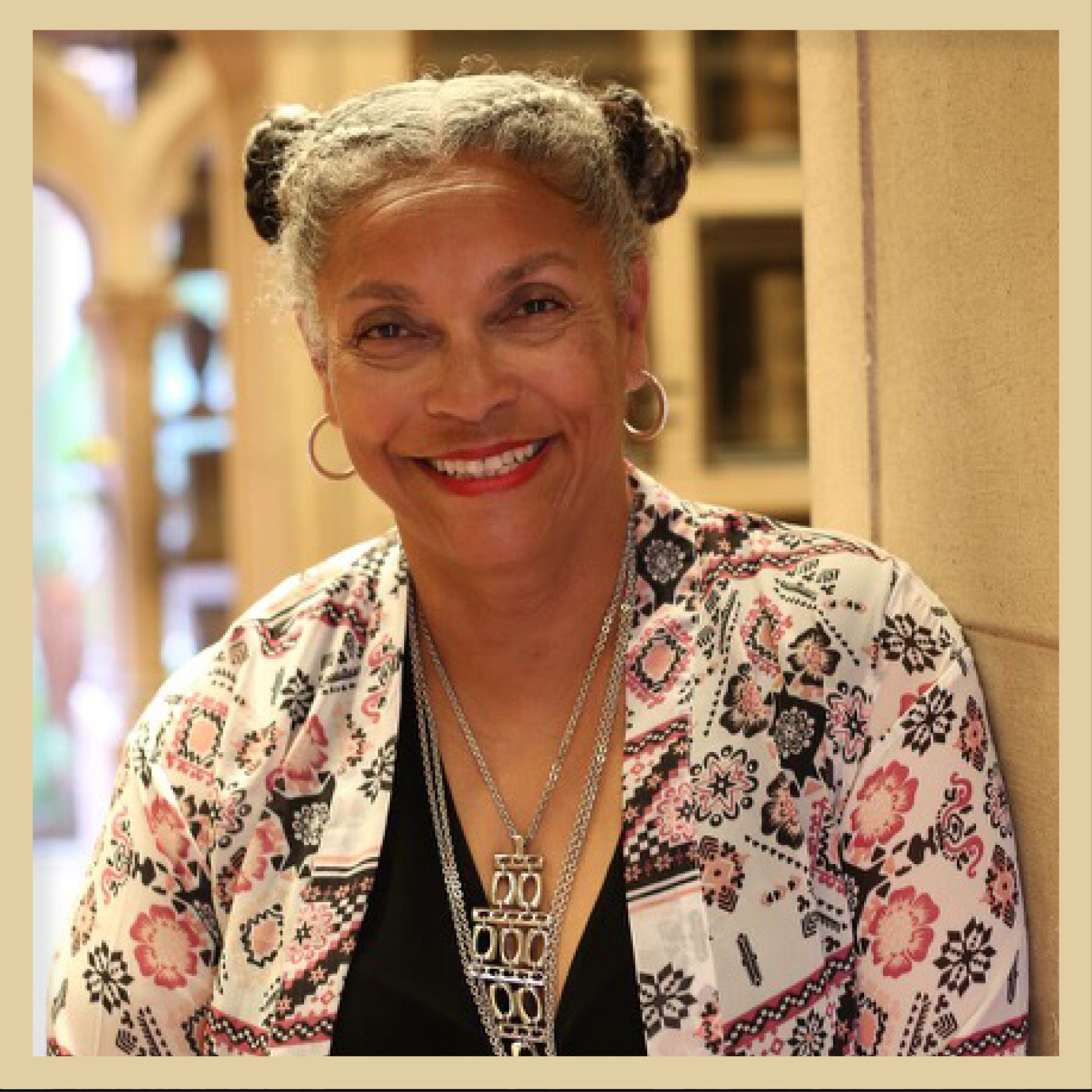 Ellen Sebastian Chang is a creative director and educator. Her current works include: her on-going collaboration with Afro Futurist Conjure Artist Amara Tabor Smith and Deep Waters Dance HOUSE/FULL of BLACKwomen, a multi-year site-specific dance theater work that addresses the displacement, sex trafficking and the creative well being of black women and girls in Oakland, CA; directing CANDLESTICK by Ben Fisher with Campo Santo January 2019; a new collaboration with Sunhui Chang chef and creator of FuseBOX Restaurant and Maya Gurantz video installation/performance arts called How to Fall in Love in a Brothel. Ms. Sebastian Chang works in the Bay Area spans close to forty years of creative works. She began as a lighting designer and technician, working as the technical director and lighting designer for the Iowa based experimental theater collective called The Blake Street Hawkeyes. Her directorial work is highly influenced by this love of Light and Shadow. Ms. Sebastian Chang was the co-founder and artistic director of LIFE ON THE WATER, a national and internationally known presenting and producing organization at San Francisco's Fort Mason Center from 1986 through 1995. She has been fortunate to work with a range of artist as diverse as her own personal history. She has directed and collaborated with hip-hop artists ("Thieves in the Temple: The Reclaiming of Hip Hop"Aya deLeon; Youth Speaks Living Word Festival and "Stateless: a hip hop vaudeville" created and preformed by Dan Wolf, Keith Pinto, Tommy Shepard and One Ring Zero); staged large scale music drama ("Kali Yuga" Gamelan Sekar Jaya; "The Rusalka Cycle" Kitka; "Ahknahten" Philip Glass/Oakland Opera Theater, SF Chronicle top ten classic events of 2004); dance ("Our Daily Bread" Amara Tabor Smith's Deep Waters Dance Theater; "Luxury Items" Monique Jenkinson aka Fauxnique "The Silence" with Antoine Hunter) as well as ensemble theater productions ("Fabulation or The Re-education of Undine" Lynne Nottage; "Bulrusher" Eisa Davis). In 1982 her directorial and writing debut called "Your Place Is No Longer With Us", created in a Victorian mansion, told the story of the coming of age of a ten year old biracial girl; a meal of black-eyed peas, mustard greens and corn bread cooked throughout the performance was served to the audience at the end of the play. "Your Place…" was also one of many location/environmental works created by Ms. Sebastian Chang including "The Stairs" for the Galleria de la Raza; "Building Images" staged for the American Institute of Architects at the Vaillancourt Fountain Justin Herman Plaza and "The Surreal Meal" also in a private home in San Francisco. Her most challenging project that brought her the most day to day recognition was as the owner and GM of FuseBOX created in collaboration with Sunhui Chang. FuseBOX was recognized as one of the best community dining experiences in the Bay and Beyond. We still bleed kimchi!
Rashida Chase
An Oakland native, vocalist, and culture and wellness advocate, Rashida Chase has always sought ways to integrate instead of compartmentalize her seemingly disparate passions, and believes that music is a healing force and a unifier of people. She recognizes the power of inspiration and creativity that music holds and strives to create experiences that soothe, heal, and inspire her audiences to tap into that power and realize their full selves. She began her musical journey early in Piedmont Girls Choir, but Oakland Youth Chorus, a musical training ground for many of the Bay Area's most talented artists (Goapele, Latoya London, and Valerie Troutt), sparked her passion for music and allowed her to honed her skills as a vocalist. IU Soul Revue, a renowned ensemble within the African American Arts Institute at Indiana University, further refined her skills and deepened her love for music and performance. Throughout her musical career, Rashida has had the opportunity to perform in famed venues large and small like The New Parish, Yoshi's (Oakland), Davies Symphony Hall, and Oregon Shakespeare Festival, and share stages with many talented artists, including James Ingram, Peabo Bryson, Melissa Manchester, The Yellowjackets, and Cee-Lo Green and Madonna at the 2012 SuperBowl. Her deepest, and most healing experience has been with Mooncandy Live House Ensemble, a powerhouse group of some of the Bay Area's most underrated artists whose music incorporates themes of social justice, love, and healing. Rashida works in community with several organizations to uplift the value of artists and culture keepers in Oakland (Oakland Creative Neighborhoods Coalition), expose more people to the Universal Declaration of Human Rights using creative outlets (The World As It Could Be), and address the mental health needs and reduce the stigma of engaging mental health services in the African American community of Oakland with trauma informed services (Conscious Voices). She is currently working on a project to create a Community Cultural Hub that will address the lack of access to healthy food options, create space for artists to thrive and cultivate up and coming artists, and bring back live entertainment to West Oakland's famed 7th Street district.
Amy Argenal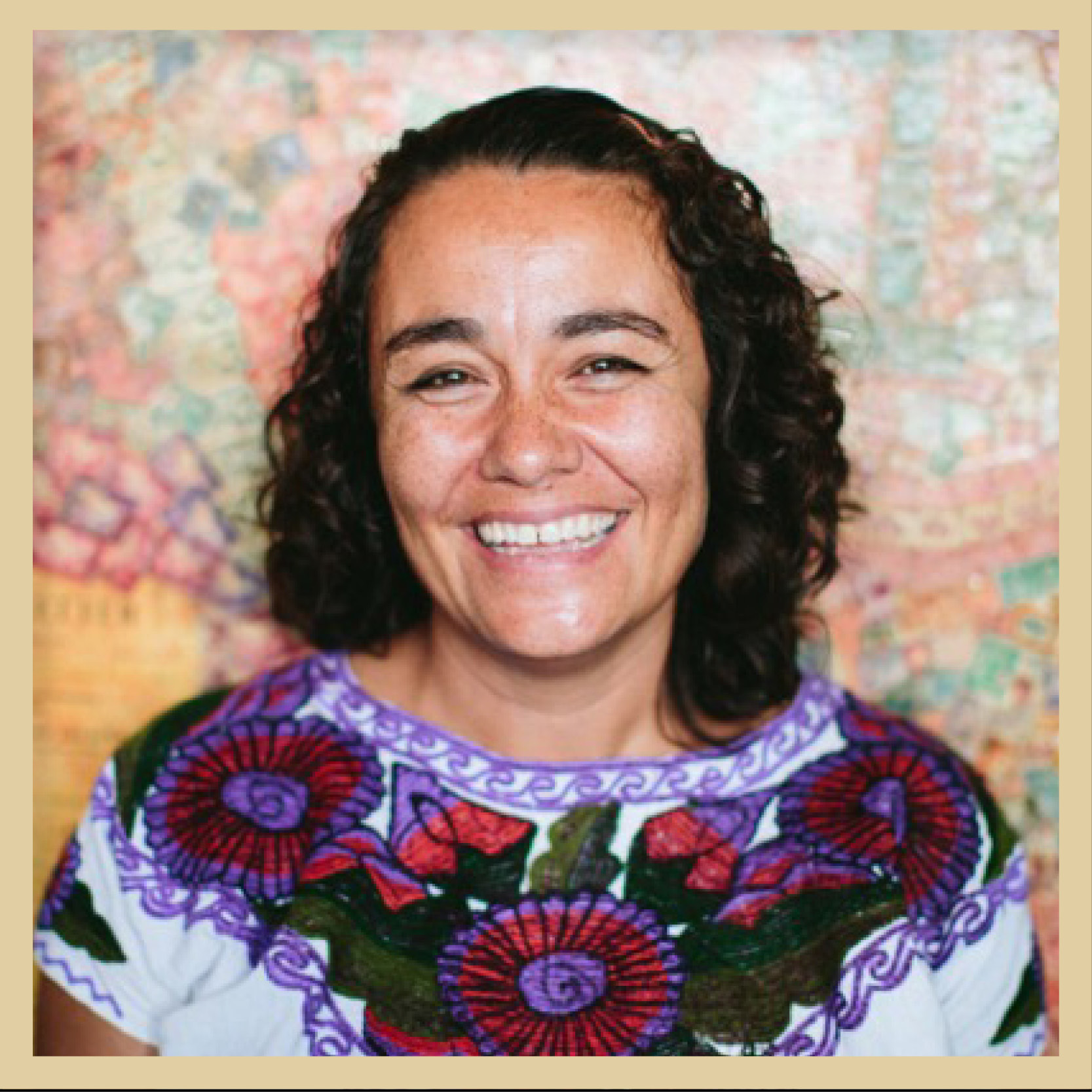 Amy Argenal completed her doctorate in International and Multicultural Education at the University of San Francisco, where she also received her Master's in the same area of study. She received her second Masters in Human Rights from Mahidol University in Thailand, where she continued to partner with human rights activists in South East Asia, through her doctorate research focusing on human rights activism in Myanmar. Amy is currently serving as the Director of Service Learning at Urban High School in San Francisco, where she has been for the last eight years. There she works to engage young people in civic engagement, critical reflection on what it means to be a citizen and social activism. She has published on critical service learning and presented at various conferences on teaching race, power and privilege. She is also an adjunct faculty at the University of San Francisco, teaching courses in the School of Education Human Rights Education program, the Critical Diversity Studies program and the Masters in Migration Studies. In addition to her work, she engages in local community issues, immigrant and refugee rights and partnering with those fighting for rights in Central America.
Natalia Anciso
Natalia Anciso, MFA, MA, is an artist and educator, recently receiving her MA in Education and Multiple Subjects Credential from the UC Berkeley Graduate School of Education's Developmental Teacher Education Program. Anciso's art has been included in exhibitions throughout the country and internationally. Her artwork focuses primarily on issues involving Identity, especially as it pertains to her experiences growing up along the ravaged U.S.-Mexico Border, via visual art and installation art. Her more recent work covers topics related to human rights and social justice, which is informed by her experience as an urban educator in the San Francisco Bay Area. Anciso's contributions as an artist have been acknowledged by publications including The Huffington Post as well as Latina Magazine and Elle. Natalia teaches 2nd grade at Grant Elementary School in San Lorenzo, CA, following two years of teaching kindergarten at Hesperian Elementary School in San Lorenzo, CA.